Hurricane Irma Update
September 8, 2017
Update from Glenn, who spoke with Pastor Charles at the camp that Mission to Haiti Canada supports:
Glenn: "I just spoke to Pastor Charles this morning and they are safe. The orphans are in the house with Charles and Antonine. Many of the church members who live in the village, spent last night on the second floor of the dormitories and the orphanage because of the massive amount of water in the area.
At this time, it is still dark on the campus and there is no power. Pastor Charles estimates that there is over four feet of water covering the whole site right now. They have lost the contents of everything on the first floor of their house. He is not sure about the condition of the Church, School or the first floor of the orphanage. He knows that several of the concrete security walls around the perimeter of the camp have come down. Since there is not light yet, it is hard to determine the amount of devastation. Many of the people in the community have come to Pastor Charles and Antonine to find safety. I cannot imagine how the burden of this situation continues to weigh on such good people.
Please continue to pray. We will keep you informed as the days progress and information becomes available to us. With God's help, we will continue to see how we can play a role, as Mission to Haiti, in helping our communities in Haiti.
At this time I have not heard from Bisson or Junior yet about how things are in Port Au Prince. "
2017 Hurricane Irma Relief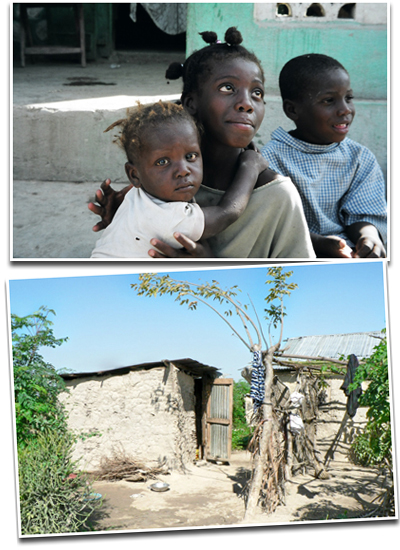 You can help by sending your gifts to Mission To Haiti Canada designated "Disaster Relief" and we will see that the funds get to Haiti and used to help during this time.
Donations can now be made online:
---
- Welcome -
Mission to Haiti Canada is a non-profit charitable organization that aspires to create and nurture opportunities for Haitian people.
Our focus is on children, for they are truly the future of this impoverished nation. Through your generous donations and the efforts of our group of volunteers, MTH Canada is helping to provide hope for a bright future. We are dedicated to using your contributions in an environment of accountability and stewardship by putting the highest possible percentage of your donations directly to work in Haiti.
By browsing this website you will discover more about our activities locally and in Haiti.